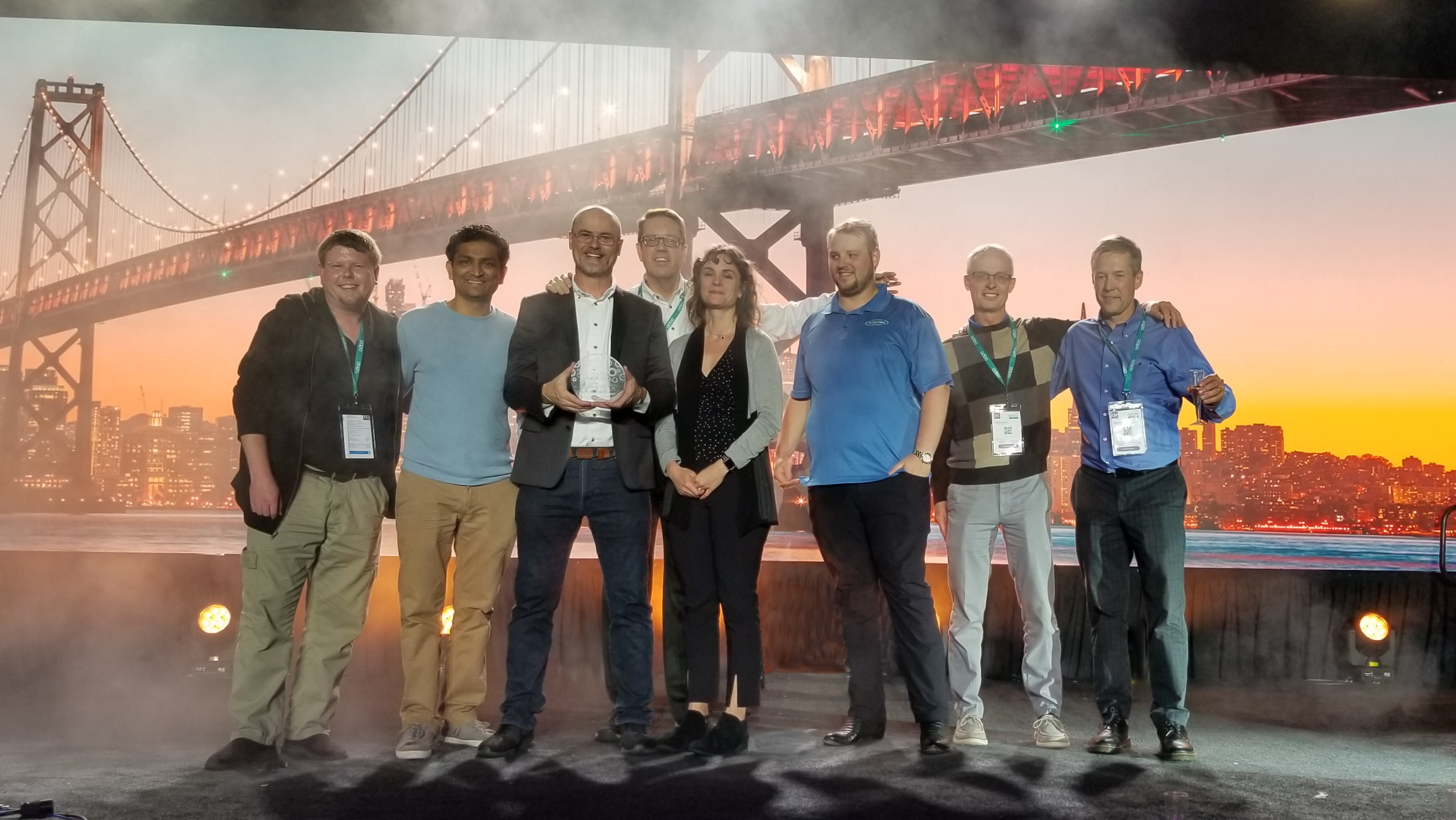 Open Source Integrators Named 2019 Odoo Best Partner - North America
November 15, 2019
Open Source Integrators is the 2019 "Odoo Best Partner - North America".
OSI received the award at Odoo Connect in San Francisco, the largest conference of Odoo users in the western hemisphere.
The award recognizes Open Source Integrators for revenue growth, increase in Odoo user licenses, commitment, mindset and OSI's high client retention rate. More than 150 partners in North America implement Odoo.
Open Source Integrators was also awarded "Odoo Best Partner - North America" in 2013.
Open Source Integrators president Gregory Mader accepted the award with OSI staff and OSI clients Robert Nielsen of IBM and Craig Challenger & Billy Keys of HomePro. Mader thanked OSI clients, employees and Odoo S.A. for their contributions to Open Source Integrators' success.
"This acknowledges the close relationship we have with Odoo as we work in tandem to help clients grow their organizations," Mader said. "Together, Open Source Integrators and Odoo are helping our clients achieve digital transformation with superior technology to scale and succeed with sustainable competitive advantages."
Open Source Integrators provides technology implementation and business process consulting from offices near Los Angeles, Phoenix, San Francisco, Boston, Mexico City and Lisbon, Portugal. On the Inc. 5000, Open Source Integrators is one of the 2019 fastest-growing privately held companies in the United States.
For Odoo implementation questions, call us at 480-462-6736 or email us at contact@opensourceintegrators.com.
Get Started
Take the next step to connect with us and discover the power of Odoo. We look forward to speaking with you!