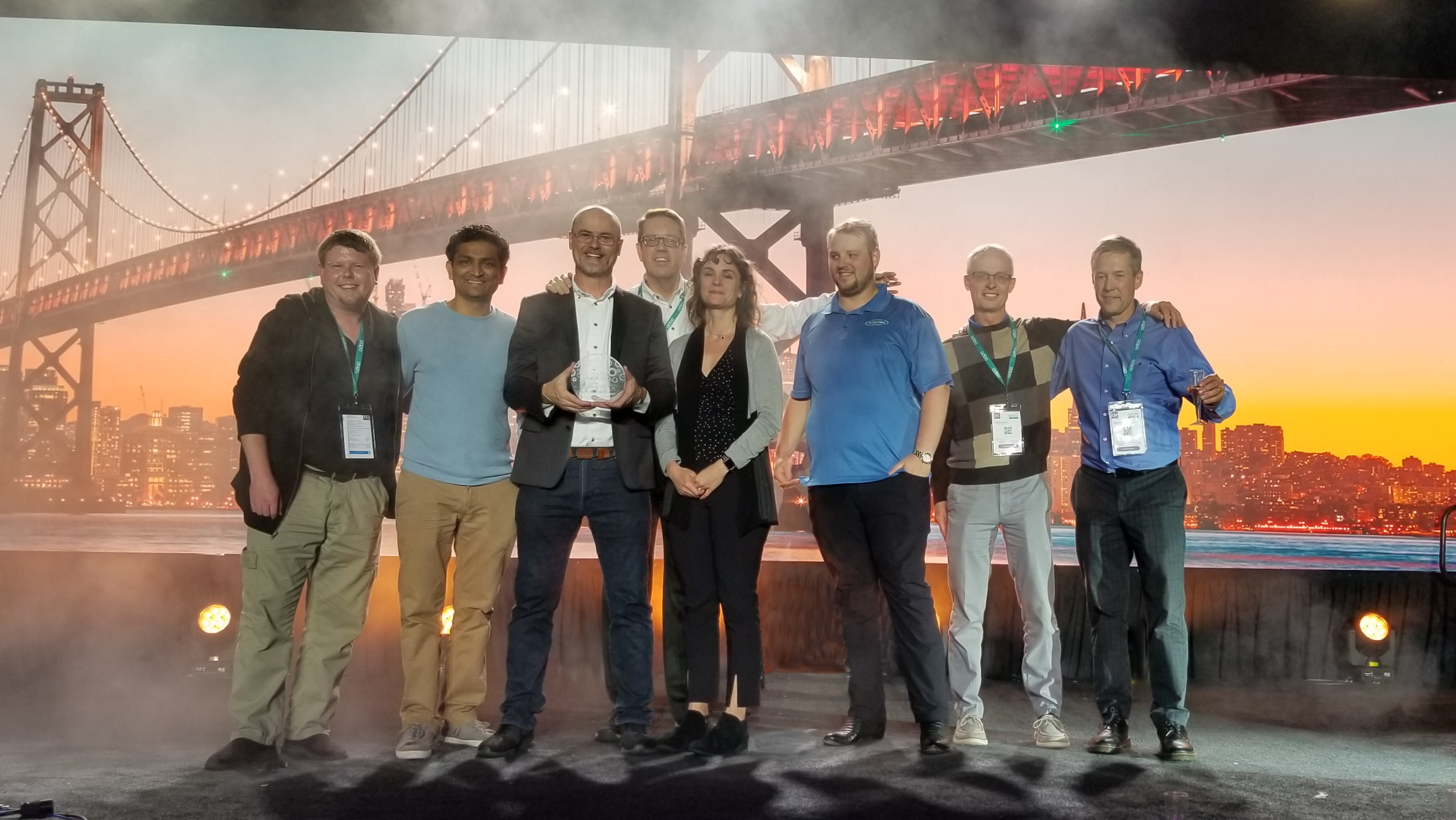 Open Source Integrators Named 2020 Odoo Partner of the Year – North America
October 5, 2020
Company Selected for a Second Consecutive Year After Amazing Growth and Continued Customer Satisfaction
Gilbert, Arizona— October 5, 2020—Open Source Integrators (OSI) today announced it was selected as the Odoo Partner of the Year – North America. The company received the award at the 2020 Odoo Experience Conference, held virtually this year, September 30 – October 1. For the second consecutive year, the honor was given for revenue growth, increased Odoo user licenses, and a high client retention rate. More than 150 partners in North America implement Odoo.
"This is a tremendous honor for OSI and our staff," said Greg Mader, President, OSI. "From the beginning, we wanted to be the best partner possible to Odoo and our customers as part of our mission to build high-performance systems for organizations of all sizes around the world. We believe that if we continuously deliver exceptional solutions to our customers, focus on their success, and build good relationships, the growth would take care of itself. And it has."
Leveraging its Odoo expertise, OSI works directly with customers to identify and design effective strategies that reach their unique business goals. By customizing open ERP platforms, built with Odoo technology, OSI enables clients to optimize business processes, accelerate digital transformation, and deliver significant value to the organization and the consumer. OSI also previously received the Odoo Partner North America – award in 2013​.
Odoo Experience 2020 is a two-day digital event, with keynotes, presentations, talks, a virtual Exhibition Hall, and more, all designed specifically for Odoo users. As the most installed management software in the world, Odoo provides a range of easy to use business applications that form a comprehensive suite of tools to meet the needs of any business, It is used by over 4,500,000 users ranging from start-up (1 user) to large organizations (300,000+ users).
For Odoo implementation questions, email contact@opensourceintegrators.com or call 480-462-6736.
---
About OSI: Founded in 2010, OSI leverages enterprise resource planning (ERP) solutions to develop an integrated, agile, and precision-tailored digital nervous system for organizations of all sizes in the U.S. and internationally. Using a unique combination of business process management and open source integration expertise, the company partners with clients to simplify and improve processes to maximize performance and profitability. Headquartered in Gilbert, Arizona, the OSI maintains offices near Los Angeles, San Francisco, Boston, Ann Arbor, Mexico City, and Lisbon, Portugal.
Press Information
Contact: Jesse Theodore
Tel.: 909-362-6346
Get Started
Take the next step to connect with us and discover the power of Odoo. We look forward to speaking with you!