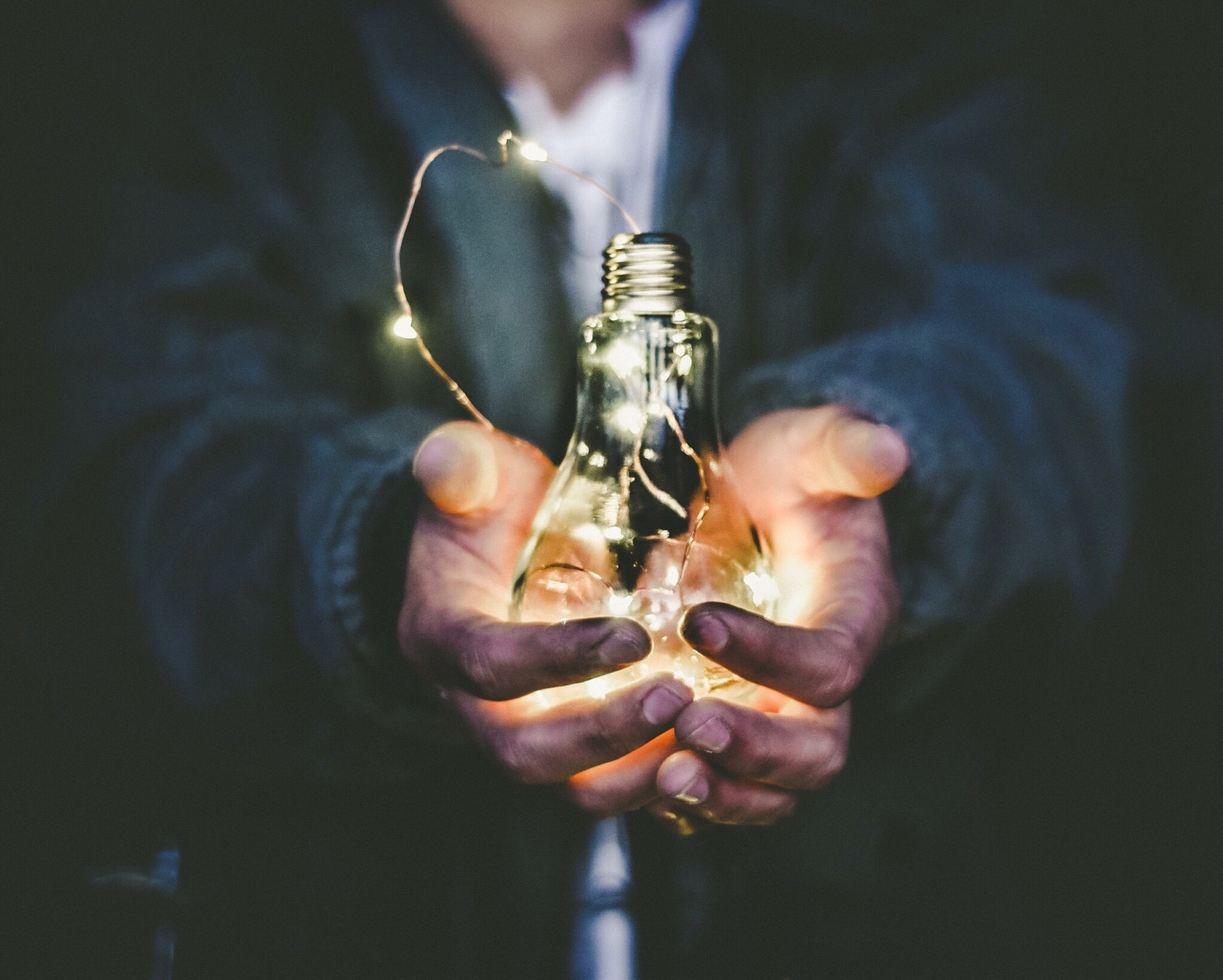 How HR as a Service Helps Companies Adapt to a Fast-Changing Landscape
April 30, 2020
Unleash the power of your people to improve your business
The success of IT and transformational business projects begins with people. If you look at the top 10 reasons why projects fail – whether it's inadequate planning, poor management, lack of engagement, or ineffective engagement– you'll see people at the heart of most issues.
That's why OSI offers services in strategic staffing, organizational design, human capital development, and evaluation systems; these skills are essential for business transformation and growth. Developing staff and creating a culture of excellence is a deliberate decision by senior leaders in an organization.
OSI realized the importance of people in our early days as an IT consulting firm. Our team comes from a diverse set of backgrounds, ranging from digital mapping to hard-core manufacturing to military.
OSI adopted ideas from the best organizations we served and adapted them for our organization:
People are more important than technology and are the heart of organizational change.
Quality over quantity, always.
Transformational leaders grow from thoughtful, intentional coaching and development.
Competent transformational leaders must be in place & established to avoid crises.
Systems must be trustworthy, so that staff can develop trust.
(With credit to inspirational figures such as Colonel John Collins, David Maister, and Peter Drucker, to name a few).
Since the beginning, OSI clients have regularly asked for help with strategic staffing, staff development, recruiting, and a number of other HR functions. As a result, OSI has years of experience not only delivering the right technology solutions but has also developing highly effective individuals and teams. These packaged services resulted in the OSI HRaaS offering, which empowers companies to meet business objectives and delivers on organizational change.
For CEOs and HR executives looking to unleash their organization's people's potential, HRaaS allows companies to outsource quickly, design, and implement innovative strategies using world-class people and consulting expertise. They can successfully lead, empower, and grow employees using open enterprise technology, consolidating and streamlining HR-related data and processes. Moreover, they can leverage OSI's deep expertise and people-engagement skills to address challenges and allow employees to reach their goals and growth potential. It puts in place HR best practices that build cultural norms of innovation and drive.
Challenges overcome with HR as a Service:
Developing a post-pandemic HR strategy to spur growth
Recruitment, retention, and motivation in uncertain times
Creating open communication frameworks for employees
Implementing a virtualized, remote workforce
Bolstering leadership and corporate culture development
HR outsourcing and open source solutions
For many organizations, HRaaS provides the perfect cost-effective solution to rapidly transform and scale management. Indeed, according to one survey from Deloitte, 78% of respondents said their HR outsourcing either met or exceeded objectives related to cost.
Once the realm of big budgets, piece-meal consulting, and large-scale enterprise resource planning (ERP) technology, HRaaS today is dramatically different. It supplies a holistic approach, built on integrated and standardize systems, that allows small and mid-size businesses to reimagine and redefine how they create an employee-centric, highly engaged, and innovative culture.
The right HRaaS begins with a solution tailored to an organization's exact needs. Company structure, employees, size, location, industry, customer base, and internal processes are just a few of the variables. After an internal strategic assessment of client needs, including risk, your HR outsourcing partner should offer a detailed plan that outlines a specific timetable, list of objectives, goals, roles, and activities for improving HR activities.
IT can also recommend optimization through technology, including the development of enterprise systems for fast, flexible employee recruitment, engagement, benefits, career development, and more.
A key benefit of outsourcing involves relying on experts with in-depth HR knowledge, skills, and expertise. Rather than allocating time, resources, and budget to build in-house capabilities, you can gain a faster return on value with companies trained in quickly developing and implementing HR strategies.
And in these disruptive times of ambiguity around the future, you'll want to engage with an HR partner with deep experience in crisis management and business resiliency. This includes real-world experience in both natural and human-made disasters, including 9/11, the 2008 financial crisis, SARS, Hurricane Katrina, Superstorm Sandy, and more.
These types of HR services, which include tight collaboration and proven methodologies, are where OSI excels. For more than a decade, the company has partnered with clients to reassess policies, design new processes, and implement HR optimization to improve employee performance and company profits.
Three key benefits of HR as a Service:
Survive and thrive amid disruption: leverage HR leaders to employ effective systems that help employees manage well-being and work-life in the context of the COVID-19.
Empower your employees: a remote workforce, constant communication, sick leave, furloughs—innovation can help small business executives empower employees, companies, partners, and stakeholders with digitalization and virtualization.
Bring HR into your entire ecosystem: lead your people and build business resiliency by integrating siloed departments, systems, and applications. Leverage external expertise to foster consensus that extends to the edge of your enterprise.
Strategic HR made easy with innovation
OSI provides HRaaS expertise to guide companies through various organizational decisions and actions. This includes the types of processes and information you should assemble and share with employees regarding the coronavirus. Moreover, there are specific change management and people leadership proficiencies from OSI that you can take advantage of as an exclusive HRaaS offering that will benefit the business.
OSI's holistic approach to providing end-to-end open source solutions includes in-depth consulting knowledge and skills, combined with world-class open source enterprise resource planning (ERP) software.
Open source ERP makes it possible for companies to manage every aspect of business with integrated, all-in-one open solution that meets your immediate needs, including your people-response to disruption. With open source ERP combined with OSI's HR consulting services, companies can easily manage HR activities such as talent management, leave and absence records, training, administrative benefits and compensations, and recruitment.
Using information as an actionable resource, your leadership and HR staff can leverage the right applications in an intuitive, consolidated format to make data-driven decisions. They can make information available for employees to efficiently access what they need. They can also define availability by department or role, protecting sensitive data while making other information available to your entire workforce.
Whether it's communicating online to keep employees informed of the business, instructing staff on working from home, or developing virtual hiring best practices, OSI HR consultants can help enterprises to transform their people management. They partner with clients to understand the current organizational structure, design comprehensive improvement plans, and refine rebuild processes. Working closely with executives, they help to roll out changes to the employees to strengthen the organizational culture using HR expertise and technology as a strategic enabler. Moreover, organizations can benefit from specific COVID-19 tactics related to:
Employees safety and wellness
Paid sick leave due to COVID-19
Paid administrative leave
Healthcare guidelines
Special considerations of at-risk staff
Serving your human capital needs
Thanks to HRaaS from OSI, opportunities exist that make it easier for companies to put their people at the center of everything they do. They can leverage outsourced HR consulting and strategy services to build a high-performing organization, in any situation, that extends value through its employees to its customers, stakeholders, and communities.
OSI's HaaS provides trusted, reliable solutions that meet the evolving needs of businesses everywhere, particularly in the post-pandemic brave new world. It enables leaders with new HR best practices that enhance and extend organizational talent and culture.
Want to learn more about how to build a people-centric organization with OSI's HRaaS? Contact us at https://www.opensourceintegrators.com/contact.
What kind of human resources challenges does your business face? How could HRaaS help your people and your organization grow? Comment below.
​About the author:
| | |
| --- | --- |
| Image | Greg Mader is the founder and president of Open Source Integrators (OSI), a global leader in open source business consulting and IT services. He's an Army Veteran and entrepreneur, adept at managing large teams and complex projects, delivered on time and budget. His background includes leading and developing large and small teams, with a focus on communication, mission relevance, and improved deliveries. His expertise spans across strategic planning, project management, ERP, GIS, and other enterprise technologies. |
Get Started
Take the next step to connect with us and discover the power of Odoo. We look forward to speaking with you!