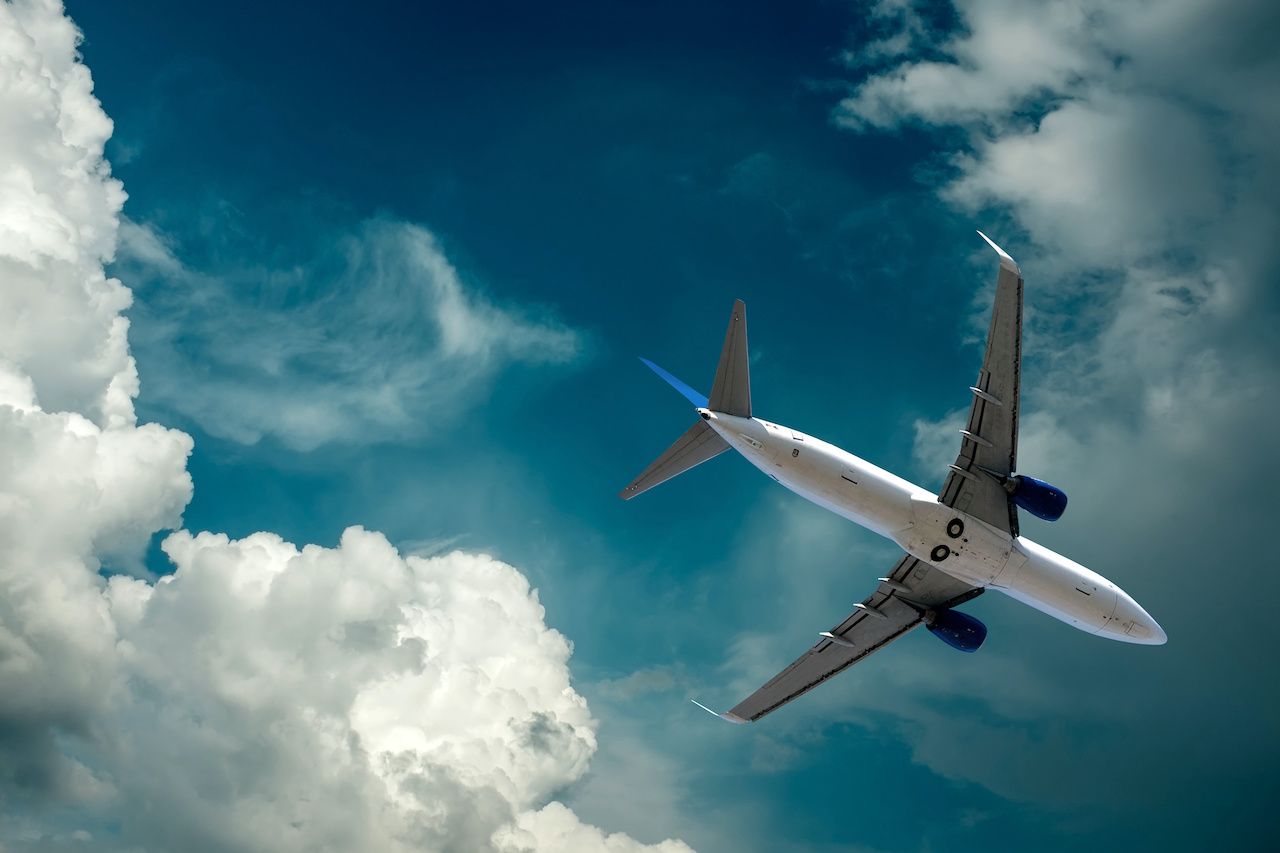 Integrating Odoo ERP Systems for the Aerospace Industry: OSI Helps Companies With Compliance and More
November 30, 2022
Solve challenges including the AS9100 dilemma, supply chain disruption, and quality assurance.
Striving to remain relevant in a crowded field of competitors, aerospace manufacturers are finding that traditional tools and applications do not provide the power and flexibility needed to operate successfully in this day and age. Manual processes, disconnected software, or legacy systems can put companies at a disadvantage among fierce competition. Small and mid-size companies, including newly minted startups, are now competing with industry giants for traditional aircraft. Moreover, the ever-present challenges of regulatory compliance, market disruptions, and increased demand make accurate data management a must for any organization.
Luckily, OSI offers strategic consulting, risk mitigation, and implementation services tailored to meet the needs of aerospace manufacturing. Specifically, OSI solutions leverage enterprise-level Odoo ERP to help companies avoid costly litigation for compliance failures, as well as supply chain disruption, quality assurance, and more. With fit-for-purpose applications that can instantly plug into intelligent manufacturing, companies can meet the latest ITAR compliance components, FAA mandates, or other regulatory requirements.
OSI helps optimize manufacturing in the aerospace industry
Modern aerospace manufacturing requires an accurate data foundation and visibility into operations that enables flexibility and agility. OSI meets this challenge for its aerospace clients by leveraging Odoo's open source ERP software to grow the business. With Odoo ERP, aerospace professionals can consolidate data from across their organization using a full suite of integrated applications.
Odoo open source streamlines processes
OSI's Odoo solutions automate and simplify processes that are otherwise complex. Armed with a single source of truth, companies can better track planning, scheduling, resource loading, cost, quotes, estimates, and more. OSI-enabled solutions assist in balancing supply and demand and deliver customer requirements that lead to increased customer satisfaction and, as a result of said satisfaction, more orders. Product managers can speed production through resource tracking and reporting tools while also improving a high-quality standard.
In addition, OSI also helps customers employ lean strategies that improve lead times, reduce waste, and eliminate duplication of efforts. They can automate time-consuming tasks like entering compliance and other data or generating reports and eliminate repetitive manual processes. User-friendly tools and functionality ensure robust product lifecycle management to meet strict product deadlines.
Using sophisticated Odoo ERP to boost aerospace manufacturing performance
At its core, the enterprise aerospace ERP system allows businesses to effectively manage manufacturing data, from project to part, inspection plans, serial numbers, lot numbers, and more. With real-time insights, no malfunction or nonconformity will escape your notice.
Odoo software helps manufacturers improve five critical performance areas:
Manufacturing throughput
Material shortages and substitutions
Excess and obsolete inventories
Labor and machine use
On-time delivery to customers
Distributing open source value throughout the aerospace manufacturing lifecycle
From supply chain management to advanced planning and scheduling, from financial management to quality assurance and operations, OSI solutions allow aerospace manufacturers to better understand available inventory, parts locations (at a supplier, on order, in MRB, production, warehouse, etc.), product costing, and much more. They can effectively carry out projects from design to through-life support and phase-out while staying on budget, assuring quality, and achieving compliance–all using a secure platform.
By leveraging Odoo ERP, OSI can provide its clients with a wide variety of modules and features to support improvements in:
Security and compliance
Manufacturers can reduce risk, as well as adhere to stringent regulatory standards. Open source ERP software also provides an automated update of the compliance process. Staff can perform a complete audit trail of data changes and trace all assembly, component, or subassembly across the production line, upstream and downstream. These quality assurance features simplify compliance. They can also check for compliance certificates at designated points of the supply chain to ensure proper documentation.
They can automate regulatory processes to help with:
AS9100/AS9110/AS9120
AS6081
ITAR
ISO9000
SOX
Supply chain management
Odoo ERP serves as an integration platform for buyers, parts, and suppliers. Users can effectively manage buyers, procurement, and purchasing, from quotes for raw materials from multiple suppliers to filtering RFQ criteria based on specific needs to select the best match. You can automate and improve negotiating using tools and data to determine the best combination of suppliers, products, services, and prices. All of which contributes seamlessly to tracking relationships between the organization and its suppliers.
Product lifecycle management
Design, monitor, and budget projects using connected sales, inventory, MRP, purchasing, and manufacturing data. Manufacturers can achieve significant cost reduction throughout the initial development process. This occurs through access to real-time product data and seamless communication throughout the product lifecycle. Staff can better allocate materials using standard or average costs and associated work orders, purchase requisitions, and purchase orders.
Quality assurance
Odoo ERP helps businesses manage quality assurance and control at every point in the supply chain, from the initial evaluation of a product right through to distribution. Employees in different departments can access this data without opening multiple applications or asking for additional IT support. They can use real-time tracking and insights to prevent lapses in quality and comply with various quality standards.
Inventory management
Automated inventory management eliminates manual data entry and the potential for human error. Companies can gain a complete inventory picture using custom dashboards. They can track sales, purchasing, and logistics data using one solution to ensure the proper inventory levels to match business needs. With real-time data and designated notifications related to stock levels, companies can better replenish inventory and automatically reorder materials.
Solve aerospace challenges with OSI
In 2021 and beyond, the aerospace manufacturing world requires flexibility, power, and precision. Companies looking to remain relevant and grow into the future need enterprise-wide functionality that simple point solutions and legacy systems can't deliver. They need integrated applications and actionable data to adapt to changing consumer demands, market forces, and competition.
That's the Odoo open source advantage: Odoo empowers innovative businesses to seamlessly deploy the right tools using a single, trusted solution available to everyone. The result? Produce faster, with fewer resources at a lower cost. Achieve better business outcomes that lead to greater profitability.
What to learn more about optimizing your aerospace manufacturing business?
Visit opensourceintegrators.com/manufacturing.
Get Started
Take the next step to connect with us and discover the power of Odoo. We look forward to speaking with you!