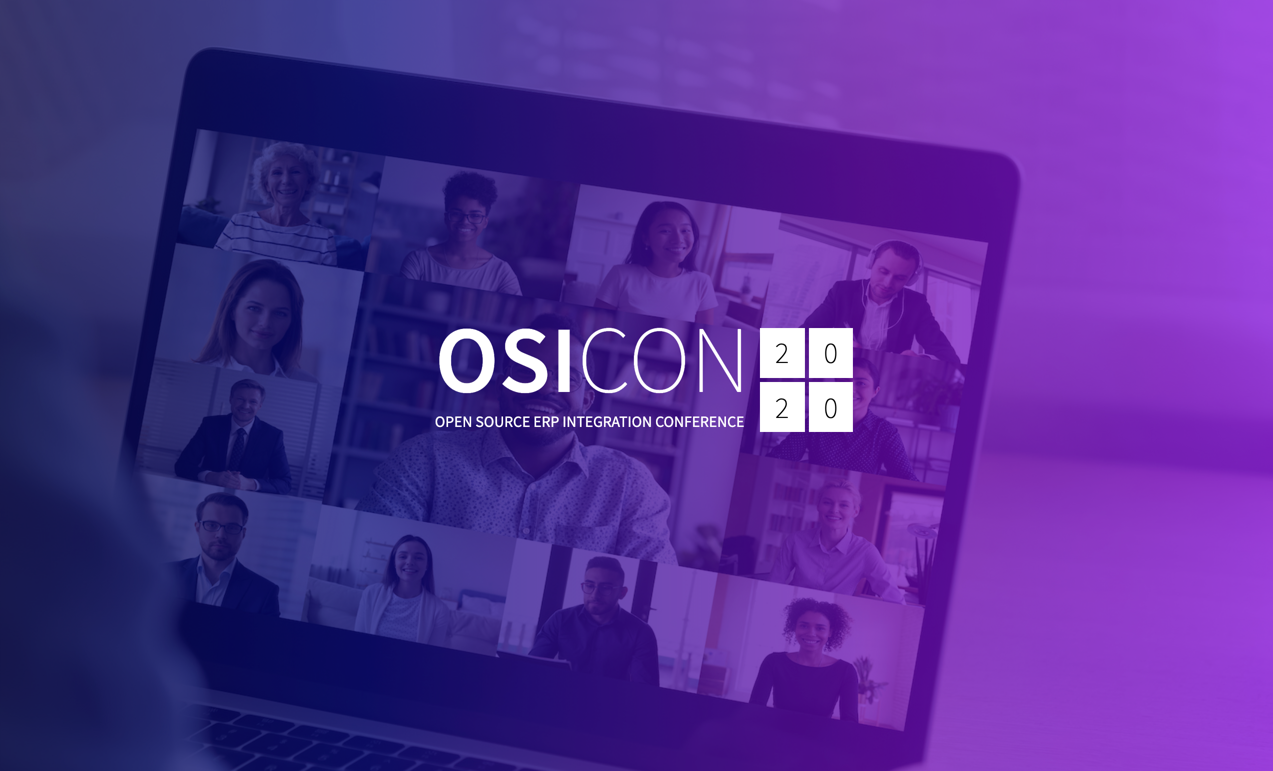 OSICON 2020 Explores How Open Source ERP Delivers Resiliency and Growth in Uncertain Times
October 14, 2020
Virtual Event Provides Community, Connection, Inspiration, and Engagement
Gilbert, Arizona— October 14, 2020—Open Source Integrators (OSI) today announced that OSICON 2020 will be held as a virtual event on November 5, 2020, from 8:00 a.m. – 4:00 p.m. PST. Building on the success of OSICON 2019, this year's conference is designed specifically for small and mid-sized business leaders interested in learning how open source can help them survive and thrive in today's challenging economic climate.
Attendees will create a community by sharing experiences and offering ideas and support for each other. CEOs, executives, frontline managers, and IT professionals will collectively explore how to leverage innovative open and free solutions to solve today's complex problems. They can take advantage of customer success stories, technical presentations, panel discussions, and virtual meeting rooms to ask business process and technical services questions. Moreover, OSICON 2020 presents a unique opportunity to get inspired and recognize unsung leaders and visionaries that have advanced the technology for their businesses, their customers, and the connected global community at large.
"This is a seminal moment in our history, where the importance of engagement and encouragement has never been more important," says Greg Mader, president, OSI. "Though our needs and circumstances may differ, there's common ground for everyone to collaborate and mutually benefit. The very nature of open source provides practical reasons to band together and do great things to overcome adversity."
The theme of OSICON 2020 centers around business resiliency and explores how organizations of all sizes and in any industry can build effective resiliency strategies to thrive during adversity in the era of the global COVID-19 pandemic, as well as future "black swan" events. The conference allows attendees to learn from business successes and mistakes made, to build resiliency into the organization, and to prepare for future events.
An impressive lineup of guest speakers, open source ERP customers, and OSI staff from around the world will deliver insights to help organizations improve their business, from production to packaging, the supply chain, site selection, field services, and more.
In addition, OSICON offers two specific tracks to pick and choose the right sessions to ensure attendees get the most out of their conference experience. Whether it's learning the very latest about Odoo Version 14, best practices in integrating disparate systems, or lessons learned from building new business models or releasing new products, there is something for both business and technical attendees.
To register, visit osicon20.com. For additional questions, email contact@opensourceintegrators.com or call 480-462-6736 for more questions.
About OSI: Founded in 2010, OSI leverages enterprise resource planning (ERP) solutions to develop an integrated, agile, and precision-tailored digital nervous system for organizations of all sizes in the U.S. and internationally. Using a unique combination of business process management and open source integration expertise, the company partners with clients to simplify and improve processes to maximize performance and profitability. Headquartered in Gilbert, Arizona, the OSI maintains offices near Los Angeles, San Francisco, Boston, Ann Arbor, Mexico City, and Lisbon, Portugal.
Press Information
Contact: Jesse Theodore
Tel.: 909-362-6346
Get Started
Take the next step to connect with us and discover the power of Odoo. We look forward to speaking with you!